Annotated Accessibility Audit
For hospitality website owners who have their own internal development teams, yet lack accessibility expertise, ADS offers this convenient solution. We'll perform an in-depth accessibility audit of your site with detailed annotations to fix all issues to empower your developers to bring it up to spec.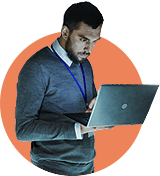 Your developers have their hands full keeping your hospitality website current and smooth-running. Our audit gives them the information they currently lack to make it accessible, too.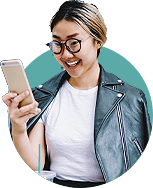 Our dev teams know how to talk the talk of your dev team, so they'll get everything they need—no more, no less—to make your site ADA compliant, ASAP.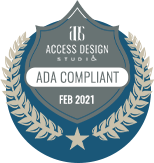 The team at ADS is WCAG 2.1 AA certified, and Online ADA Accredited. So we'll give you all the details you need to bring your site up to those stringent standards.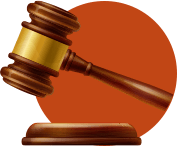 As your site—and standards—change over time, ADS will keep you protected against predatory ADA lawsuits with updated information to keep your site compliant and inviting.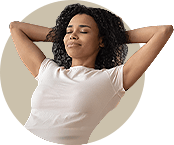 Just as you strive to surprise and delight your guests, your ADS Concierge goes above and beyond to ensure you a flawless experience. We pride ourselves on anticipating, and exceeding, your needs.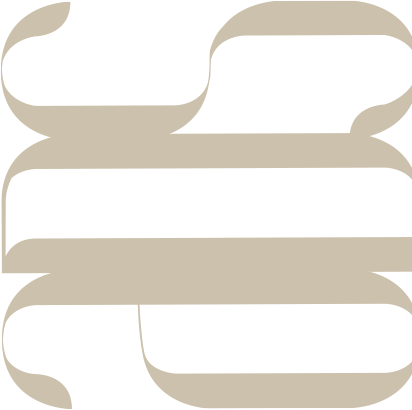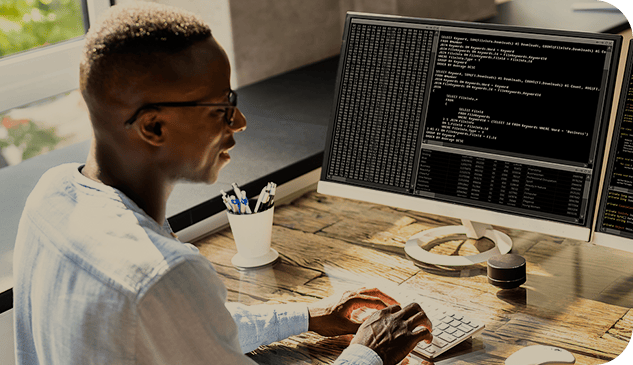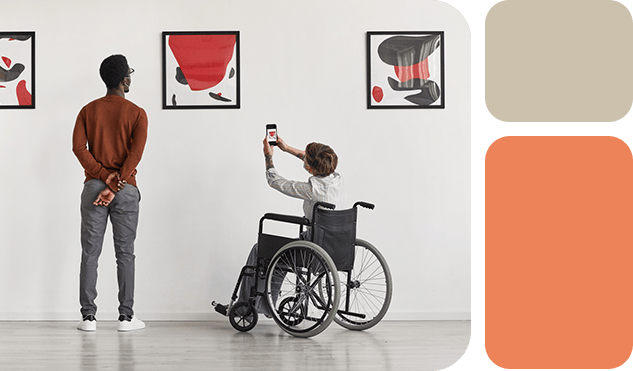 Your Dev Team, Our ADA Expertise
It's the perfect combination. If your graphic artists, web designers, and coders are perfectly capable of delivering your hospitality website, then count on ADS's web-development team to empower them for accessibility.
The standards—such as WCAG 2.1 AA—are complicated. And understanding how your site is perceived and experienced by visitors of differing abilities requires not just technical expertise and knowledge of the latest assistive technologies. It also requires intuition and compassion.
That's why, at Access Design Studio, we maintain our own internal Accessibility Advisory Board, composed of individuals of varying abilities who provide testing and first-person feedback on the work we perform.
So you'll not only be able to earn certified compliance, you'll increase SEO and bookings—while avoiding predatory lawsuits.
Business owners are busy. I needed a team that I could trust to take the reins. After my initial consultation of my brand and site, ADS did just that. They understood my businesses' needs perfectly.
- Kelly Cox, Owner
Bagel Works
I love the brand and website ADS designed for us. The high-end perfection of the site has motivated us to make sure everything in Confluence Kitchen is equally perfect.
- Amy Eldridge, Owner
Confluence Kitchen
ADS is an absolute delight to work with in every way. I needed an agency to build my brand and develop my website to reflect my vision. ADS made the process easy and flawless. From start to finish, Denise &her team's straightforward communication, design expertise and guidance were exactly what I needed.
- Jenn Heape, Owner
Fitness Solution Personal Training Studio
We love the brand you created for us. It's hip. It's now. It's perfect
- Robin Haskin, Owner
Tortilla Flats Restaurant & Cantina
Access Design Studio provided high-touch, incredibly efficient service. My schedule is often unpredictable and crazy. Denise and her team made it all so easy. I am very thankful for their expertise.
- Marla Jenson, Owner
La Sirena Oaxacan Art Gallery
We know theater. We don't know technology. We are so thankful to have you as our digital partners for all of these years. You make it easy for us to succeed.
- Maria Williams, Director
Olde Coloma Theater
It is already stressful enough to own and operate a hospitality business. ADS' monthly site security and maintenance service takes away the headache of making sure our site stays secure, up to date, ADA compliant, etc.
- Ramon and Tamara
Owners Reverie Retreat Center
Everyone at ADS is so enthusiastic and positive that it gets us motivated! We love working with you all. Your enthusiasm is contagious.
- Dwayne Inman,
Owner A2C Art Gallery